Barbera Project - The people

While Barbera Vigna Vecchia is at rest in its barrel, Fabio Vinciguerra tells us about the people that made this project possible: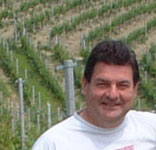 Ideas that take shape, hands at work, dreams brought to life: the story of a bottle is also that of the people who contributed to its creation. The story of Ca' del Grifone is that of a man, his family and of a dream come true. The man is Claudio Vinciguerra, a chemical engineer with a strong passion for wine. In 1996 he gives life to a dream long cherished in his heart and thought especially for his sons Daniela and Fabio. The Estate, purchased on May 19th 1996 comprises only 3 hectares of vineyards and a country house in need of intense restructuring. But the soil is the right one, according to those who have spent their entire lives in the vineyards growing the vines. Since then, a great transformation has taken place: vineyards were purchased, new vines were planted, bringing the total cultivated surface to the current 15 hectares of vineyards, all registered at the D.O.C. and D.O.C.G. The winery built in 2001 is a perfect example of how modern technology and the respect for the wine-making tradition of Piemonte can co-exist.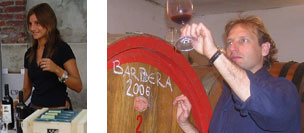 Claudio's sons Daniela and Fabio are today in charge of the Company, carrying on with passion, enthusiasm and love the work started by their father. And it is not just work but, rather, a totally gratifying way of expressing oneself and a lifestyle for an entire family.

Vincenzo Munì is an enologist born in Alba from sicilian parents from whom he has inherited the passion and curiosity for everything he does. In 1985 he has obtained his degree at the Enological School Umberto I in Alba. After a very important initial experience in the Langhe di Barolo region, he has moved to the Monferrato region for two sentimental reasons: the first is his wife Paola Manera, and the second is the love for Barbera.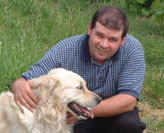 Borce Donev is just a little more than a young man when he arrives in Italy from Macedonia, where he was born and worked already in the farming industry. Upon his arrival he begins working in a rather large estate in the Monferrato region, where he quickly refines his abilities in the vineyards. In 1997 he decides to join our ambitious project at Ca' del Grifone. In just a few years, and under the expert eyes of the enologist Vincenzo Munì, he becomes not only a master on the field but also an expert in the Winery. Currently his entire family comprising of his wife Snezana, his brother Toni and his mother Ilinka, work for our Company.