Find your wine
Region

Winery

Find also by..

Region
Winery
Type
Appellation or Vine
Alcoholic Content
Year
Wine zone
Content (cl)
Bio
Price

...
Our advices
Regular Price: €16.11

Now only: €14.50

Regular Price: €45.55

Now only: €41.00
Wines of Italy
Click on a region to discover its history and its wines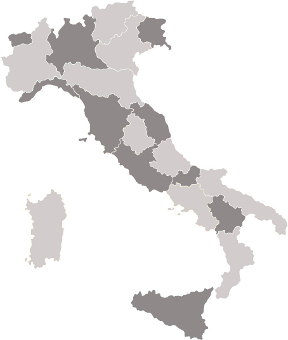 Wineshop.it: your online wine shop to buy the best Italian wines
Ours is a wine shop specializing in online wine sales. It was born in November 1999 and was the first online wine shop in Italy to sell wine on the Web, a real point of reference in the world for all lovers of Italian wine.
After all Italy represents the best of the world wine scene and can boast a centuries-old tradition as well as a universal reputation. This is why we decided to focus on 100% Italian wines. Specifically, our online wine shop aims to raise awareness of the niche we like to define "the world of wine artisans": small, carefully selected producers who pay great attention to their territory and their products, giving life to real enological pearls. A world little known but that hides wines with a truly incredible value for money. Thanks to the relationships we have developed over the years with these wineries, we are able to guarantee the best prices: many wines are sold exclusively and at cellar price, namely the same price you would pay at the producer's cellar. We also sell only products we stock in our warehouse. In this way we can immediately respond to your requests, shipping your favorite wines very quickly.
At Wineshop.it you can buy excellent Italian red wines online, such as Chianti, Barolo and Amarone, Italian white wines, such as Vermentino and Verdicchio, Italian rosé wines, Italian sparkling wines, such as Prosecco and Franciacorta and Italian dessert wines, such as Passito di Pantelleria. Visiting our wine shop you can learn about wineries that can give light to extraordinary wines. Among these, we want to mention the wines of Trentino Alto Adige by Elena Walch and Hofstätter, the Piedmontese wines of Rizieri, the best wines of Valpolicella of Novaia, the wines of Campania, from Taurasi to Fiano di Avellino, passing through Falanghina, without forgetting the Sicilian wines, among which the wines of Etna stand out. You will be able to fill your cellar with the best of Italy.
But don't forget your friends. If you intend to make a wine gift to a special person or on behalf of your company, in our online wine shop you will find everything you need: wines with customizable labels, gift boxes, magnums in wooden boxes, rare wines and custom greeting cards.
In short, from this brief summary, you have understood the guideline that inspires our online wine shop: select and bring the best Italian wines at advantageous prices to your home or your friends' home.