Points & Rewards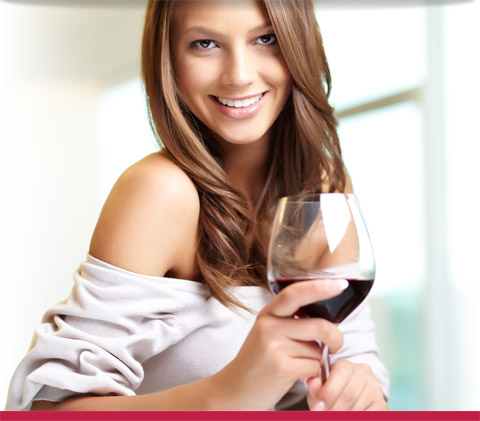 The more you buy the more you save
At Wineshop.it we love our loyal customers, therefore we have decided to implement a reward program based on loyalty points.

How does it work?
It is very easy, for every order placed you earn loyalty points that can be used to pay for your purchases. You can also earn points by inviting your friends to make purchases at Wineshop.it or reviewing our products. Every 90 points you earn you will be entitled to a discount of 1,50 euro.

Reward program is free, you just need to register. Every point you have acquired will be valid one year. It is not necessary that you remember your points deadlines because in your account you will have the full picture of earned points and you can ask to be notified when they expire.

As soon as you have earned 300 points you can start to use them. With your loyalty points you can pay up to 90% of the cart (net of discounts and excluding shipping charges). If you have reached the minimum threshold to redeem your points, at checkout (Step 4: Payment Information) an appropriate field to use your points will appear.

Orders
Depending on the amount of the order* you will be entitled to:
| | | |
| --- | --- | --- |
| up to 49.99 euro | > | 20 points |
| from 50 to 99.99 euro | > | 50 points |
| from 100 to 249.99 euro | > | 160 points |
| from 250 to 499.99 euro | > | 500 points |
| from 500 to 999.99 euro | > | 1200 points |
| more than 1000 euro | > | 3000 points |
Loyalty points can be used to discount your future purchases!
The more you buy the more you save!
* excluding shipping & handling charges and gift cards

Invite a friend
Log to
your account
and invite a friend following the instructions in the proper section, as soon as your friend has made his first order at Wineshop.it you will be credited with
500 loyalty points
that you can use to pay for your purchases. Suppose you invite 20 friends and 10 of them make an order at Wineshop.it, you will earn effortlessly 5000 loyalty points!

Write a review
Once you have logged into your account, go to a product card and write a review. For each review that will be approved by our staff you will be credited with
50 loyalty points
that can be used to pay for your purchases. A maximum of 5000 loyalty points can be credited per customer for reviews.