Barbera Project - The label

Barbera 'Vigna Vecchia' finally has its dress!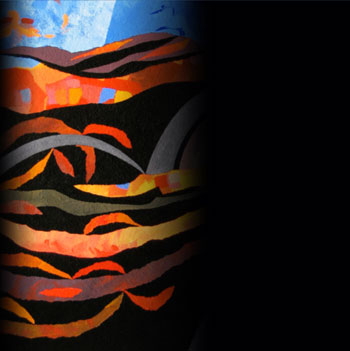 Among the various artworks of Maestro Gian Piero Camera the painting called 'VENTO' has collected most votes and has therefore been elected as the official label for the Barbera d'Asti 'Vigna Vecchia' . The Maestro is extremely pleased with the choice: "It is really incredible! – says the artist – of all the paintings I selected to be voted as the wine's label I had thought of 'Vento' from the first moment as my favourite". 'Vento' is the italian word for wind and such natural element has also a particular tie to our Barbera. In fact, a constant wind of medium intensity starts to pick up every afternoon during the summer, reducing humidity and therefore limiting the risk of grape vine diseases and of frost in the dellicate period preceding the harvest. Now that the label has been chosen, nothing else seems to be missing. Soon the wine will be put in bottle and will rest for a few more months before its release. We are almost at the end of this journey which has begun almost two years ago and the date of the Barbera d'Asti Superiore 2006's debut is approaching. Just a little more patience ...