Sicily: big and little islands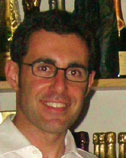 Our sommelier for Sicily is Giuseppe Androne
Giuseppe is graduated in Letters and he is a Professional Sommelier A.I.S., he works as a consultant and he is executive for A.I.S. Jonica Taormina - Messina.
Do you need more precise info about Sicily ?
Questions, doubts, clarifications ?
Write Giuseppe at g.androne@wineshop.it
The tradition of Sicilian wine culture can be traced back 3000 years: first with the Phoenicians, then the ancient Greeks, and then the ancient Romans. Down through the centuries, all the civilizations that have inhabited this island have been entrenched in the cultivation of wine, profiting from one of the most favorable habitats in Italy, thanks to its hot and windy climate. Today, Sicily produces more wine than any other region in Italy. Much of this wine is used to reinforce the weaker wines of northern Italy and other regions: hence the saying "In ogni vino italiano scorre sangue siciliano" (in every Italian wine runs Sicilian blood). As well as this mass production however, there are small vineyards that put quality above all else, and thanks to the extremely favorable climate and terrain, they are able to produce some genuine enological pearls. Let's take a look at the principle vineyards.
On the extreme western part of the island lies the zone of Trapani, which also includes the island of Pantelleria located approximately 100 kilometers from the Sicilian coast This is where the famous Marsala wine is produced, taking its name from its city of origin. Originally a Roman wine, it was refined by the Spanish many centuries later and exported throughout the world by the English at the end of the 18th century. It can be white or red, dry, amabile, or sweet. In the ravines of the island of Pantelleria, protected from the tempestuous winds, a vine of originally Arab descent is cultivated: Zibibbo. The grapes are sun-dried by the proud and reticent people of this small island and produce the rare Moscato Passito di Pantelleria, an exquisite sipping wine with an amber color and a delicate bouquet.
On the northeast point of the island lies the zone of Messina, which also includes the archipelago of the Eolie islands. On the tiny islands of Salina and Stromboli one of the most noble and ancient wines in all of Italy is produced: Malvasia delle Lipari. Obtained from an autoctonic vine named after its village of origin, it is cultivated with great difficulty among the harsh volcanic terrain, and has a yellow gold hue and an aromatic bouquet.
Finally, on the southeast point of the island, we find the zone of Ragusa, where one of the most interesting of the Sicilian wines is produced: Cerasuolo di Vittoria. It is a characteristic cherry red color and takes its name from the city of Vittoria. It is a warm robust wine that provides and excellent accompaniment to the wild game and spicy foods that are typical cuisine in hot regions like Sicily.
Click on any zone to discover it's wines