Puglia: land of rosè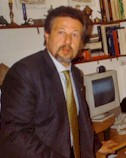 Our sommelier for Puglia is Sergio Albrizio
Sergio is Sommelier A.I.S. since 1996, he is an entrepreneur and passionate lover of wines from Puglia
Do you need more precise info about Puglia ?
Questions, doubts, clarifications ?
Write Sergio at s.albrizio@wineshop.it
Puglia has a wine-culture of the most ancient tradition: cultivation of vineyards goes back to as long ago as the colonization by the ancient Greeks in the 8th century B.C.. Successively, in the time of the ancient Romans, Puglia's wines had their true moment of glory, until the eventual fall of the Roman Empire signaled the inevitable decline of Puglia's wine-making.
The 17th century heralded a rebirth in wine-culture and the return of autoctonic vines but they were completely destroyed by the fillossera disease at the end of the 19th century. In the recultivation that followed, the emphasis was placed on quantity of production, not quality.
Today, Puglia produces more wine than almost any other region in Italy. Even if much of Puglia's wine is used as "vino da taglio" (filler wine) to reinforce weaker wines (only a short time ago wine makers spoke of Puglia as the "cantina d'Europa" - the wine cellar of Europe), recently numerous producers have begun to invest in the quality of their wines and we can find, especially in the reds and rosés, notable examples. The range of Puglia's wines is dominated by the reds, among them the autoctonic primitivo vine, that matures precociously, and the malvasia nera of Greek origin, from which are made full bodied vintages that go well with meat and flavorful fish.
The most interesting winery zone is without question the peninsola of Salentino. A land with the Adriatic Sea on one side and the Ionian Sea on the other, the climate is particularly favorable to the cultivation of grapevines, due to a unique change in temperature that occurs between day and nighttime, and also to the abundant water supply. Here, another autoctonic vine is cultivated, negro amaro in which the term "negro" ("black" in Italian, but also used for red wines) is used twice, infact "negro" comes from the latin "niger" and "amaro" from the Greek "maru", meaning literally "black black" From this vine we obtain the best Italian rosés, dry and well balanced with a delicate and vinous bouquet.
Click on any zone to discover it's wines