Lombardia: land of spumante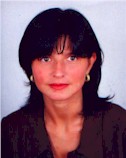 Our sommelier for Lombardia is Delfina Piana
Delfina works at Enoteca Fuori Porta.
Do you need more precise info about Lombardia ?
Questions, doubts, clarifications ?
Write Delfina at d.piana@wineshop.it
Lombard wines were already famous 2000 years ago during the period of the Roman Empire. Among the connoisseurs of Lombard wine in the 15th century, the most illustrious was Leonardo Da Vinci, who, it is said, had his own personal vineyard, a gift from the ruler of Milan, Ludovico il Moro. Today, Lombardy, even though its production is fairly limited, is among first place in Italy for the quality of its wine. Let's take a look at the principle vineyards.
We'll start with the most prestigious winemaking zone in Italy: Franciacorta. The name is derived from "franchae curtes" which in the 13th century was the name given to the monasteries throughout the area that did not pay the royal tribute. The habitants of Franciacorta however prefer to liken the name to "francia corta" (little France) referring to the abundant production of spumante in the area. The limestone terrain and the legendary climate are particularly adapted to the production of spumante. Made with rigorous impeccability in the classic method imposed by the Franciacorta D.O.C.G. standards, the Franciacorta spumantes have acheived a quality that brings them to equal and higher levels of excellence, as the best French Champagnes.
Farther north we find Valtellina, one of the major alpine valleys, where winemaking assumes a nearly "heroic" stature. Every vineyard has in fact been planted with great sacrifice and difficulty on the sunniest cliffs of the mountains at staggering altitudes reaching 1000 meters. The earth was transported from the valley strapped on the backs of the farmers with sturdy wire. Every plot of land has been carved from the rock and reinforced with stone walls to impede the earth from tumbling back into the valley below. The harvest is done rigorously by hand. The most common grape is Nebbiolo that takes the name of Chiavennasca.
Going South we encounter Oltrepò Pavese, a hilly zone to the south of the river Po, from which it takes its name ("Oltrepò": beyond the river Po). Half of the wine produced in Lombardy comes from this region, in a wide range of wines, both red and white, flat or sparkling, dry or sweet. The most prominent grape is the Barbera, followed by the Croatina.
Click on any zone to discover its wines